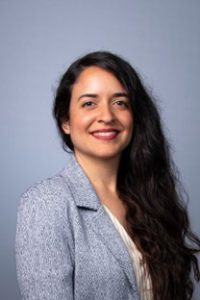 Carol E. Ramos Gerena is interested in agroecology, land use planning, critical food policy literacy, and food sovereignty. She has worked in governmental and non-governmental organizations that support community development projects in Puerto Rico (PR). For about a decade, she has promoted agroecological farming and collaborated on the environmental restoration of abandoned buildings and lands near public housing and public school sites in PR. At the UB Food Lab, Carol coordinates a bi-city action-research initiative to promote urban agriculture policy designed by and for people of color in the cities of Buffalo and Minneapolis. 
Carol is currently pursuing a doctorate in urban and regional planning at the University at Buffalo. She is an Arthur A. Schomburg Fellow and a Health Policy Research Scholar (HPRS) supported by the Robert Wood Johnson Foundation (RWJF). Prior to joining UB, Carol completed her Bachelor's Degree in Biology at the University of Puerto Rico in Mayagüez Campus and a Master's degree in Environmental Planning at the University of Puerto Rico in Río Piedras. Her Master's thesis focused on sustainable planning of agroecological initiatives in K-12 public schools in Puerto Rico. 
In her spare time, Carol enjoys playing with her pets, talking with her family, painting, biking, reading, urban farming, watching movies, and hearing/playing Afrolatinoamerican music.