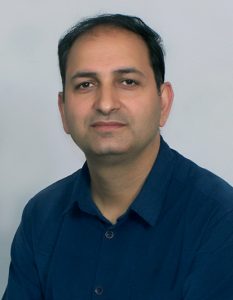 Athar Parvaiz is an award-winning researcher and writer based in Kashmir in the Himalayan region of South Asia. Mr. Parvaiz's prolific writings illuminate environmental, health and agricultural challenges in the Global South with a special focus on the Himalayan region in South Asia. He has written about the ways in which the Himalayan region is adapting to changes posed by climate change.
His writings are based on grounded and detailed reporting from regions where there is limited availability of data, and data is hard to gather. As a writer, Mr. Parvaiz connects his understanding of locally-embedded environmental issues to global policy responses: In 2009 and 2015, he reported on global climate change negotiations from Copenhagen and Paris with a focus on the implications for the Global South.
Mr. Parvaiz's work is routinely featured in international, national and regional venues including Thomson Reuters, Mongabay, Inter Press Service, HUFFPOST, Scidev.Net, thethirdpole.net , Scroll, IndiaSpend, Down to Earth, The Wire and Kashmir Observer.
Mr. Parvaiz is currently conducting research and writing about the value of localized food systems in the Global South through a collaboration with the Food Systems Planning and Healthy Community Lab (Food Lab) and the Community for Global Health Equity at the University at Buffalo, State University of New York.