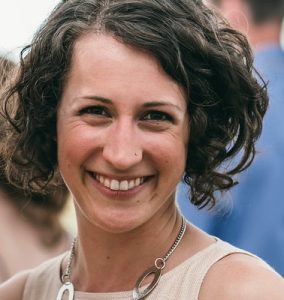 Erin Sweeney is in her second year in the University at Buffalo Master of Urban and Regional Planning (MUP) program with a concentration in community health and food systems. She is a member of the American Planning Association.
Her work prior to starting the MUP program was focused on rural community development through equitable food systems. As a Western New York Prosperity Fellow, Erin completed a remote internship with The Frameworks Institute in Washington, DC. Her work focused on understanding the public narrative among rural communities, from both the perspective of experts and local residents. She will publish a report on best practices for framing narratives about rural experiences in WNY in public policy and advocacy campaigns.
While immersed in her studies, Erin also works as a research assistant in the Food Systems Planning and Healthy Communities Lab (Food Lab) and the Community of Excellence for Global Health Equity (CGHE), both housed in the School of Architecture and Planning. During the winter of 2018, Erin traveled to a rural state in India to conduct field visits with small-holder farmers and speak with local government representatives, to better understand the challenges farmers face in the Global South. Her efforts were part of the Plan-REFUGE (Planning for Regenerative, Equitable Food systems in Urbanizing Global Environments) pilot project with the Food Lab and CGHE. In addition, Erin serves as the Vice President for the Graduate Student Planning Association in the Department of Urban and Regional Planning, and sits on the Student Council for Inclusive Excellence, a university-wide student leadership board that works to increase diversity and inclusion across student experiences on campus.